Name Partner
Office: Rome, Milan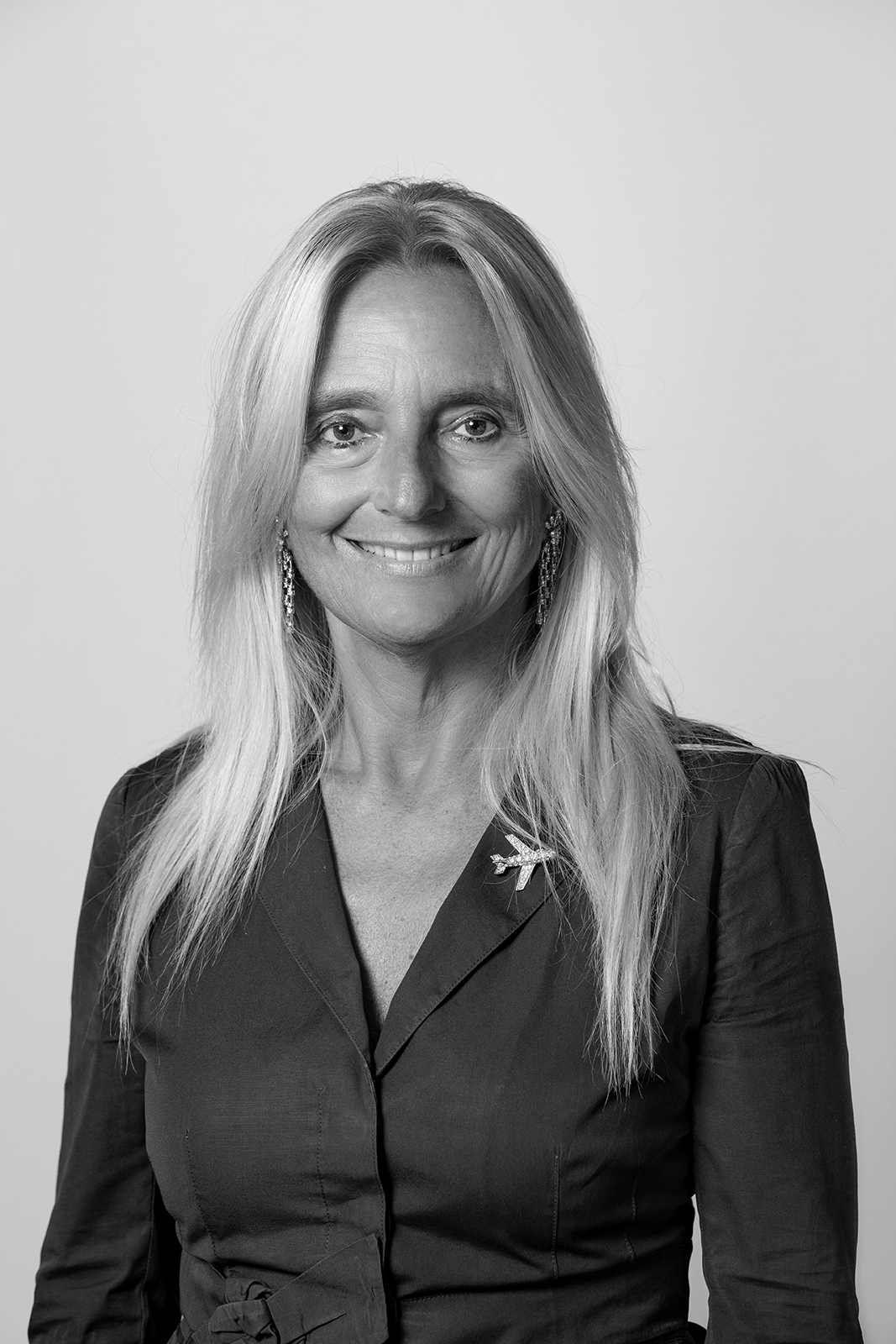 Laura Pierallini, founder and named partner of the Firm, spent several years in the legal and tax department of the Arthur Andersen Worldwide Organisation and, from 2001 to 2005, was the managing partner of the international law firm Coudert Brothers in Rome.
She is a professor of Commercial Law and Air Law at the LUISS University of Rome.
Ms. Pierallini has practised aviation law since 1988, providing expert advice to clients across the whole of the international aviation sector, including aircraft finance and leasing, litigation and dispute resolution, employment and corporate issues.  Her clientele include Italian and foreign airlines, manufacturers, lessors, financiers, airports, handlers and travel agents.  She also assists her clients in regulatory matters, including advisory services and representation before governmental agencies, such as Antitrust Authorities and Civil Aviation Authorities.
Ms. Pierallini also advises airlines and airport handlers in restructuring and insolvency procedures.  She has advised on IPOs of Italian airlines at the Milan stock exchange and M&A of domestic airlines by foreign airlines.  She is an adviser to the Italian Association of Air Carriers and has succeeded in challenging a resolution of the Italian CAA related to airports' charges before the Administrative Supreme Court (Consiglio di Stato).
Ms. Pierallini regularly attends and organises conferences on aviation, delivering speeches and moderating panels at various Italian and international symposia, in particular organised by the International Air Transport Association (IATA), the European Air Law Association (EALA), the International Bar Association (IBA) and the Italian Association of Air Carriers (Assaereo).  Ms. Pierallini is also a committee member of the European Air Law Association (EALA), and a member of the International Aviation Women's Association (IAWA).
She is named as a leading lawyer by several guides, including: Expert Guides – Aviation Lawyers; Expert Guides – Women in Business Law; Who's Who Legal – Transport (Aviation Finance; Aviation Regulatory; Aviation Contentious); and The Legal 500 EMEA.
She is author of many publications on aviation, tourism and commercial law, and contributes to the Italian chapter of: "Getting the Deal Through – Air Transport"; "Getting the Deal Through – Aviation Finance & Leasing"; "International Law Office – Aviation"; "Airfinance Annual"; "Aircraft Finance and Aircraft Liens"; "The International Comparative Legal Guide to Aviation Law"; "Practical Law – Aviation Finance Global Guide"; "EC Regulation No 261/2004 – Passengers' right to compensation in case of flight delay. Looking for a fair balance of interests. The role of the European Court of Justice and the risk to waist a chance of reform", Liber Amicorum John Balfour; "Air Passenger Rights, Ten Years On", Michal Bobek, Jeremias Prassl; "Behind and Beyond the Chicago Convention: The Evolution of Aerial Sovereignty" Pablo Mendes de Leon, Niall Buissing; edited by Wolters Kluwer, Alphen aan den Rijn (2019).
Ms Pierallini was recognised in the aviation (regulatory) section of Thought Leaders – Global Elite (2018-2022), and is recommended as a leading lawyer in the regulatory, contentious and finance sub-chapters of the aviation section of WWL: Transport. She has been consistently shortlisted for Best Aviation Lawyer at the Europe Women in Business Law Awards and was named Best Aviation Lawyer for Italy at the 2022 Client Choice Awards. She has been named Italian lawyer of the Year in Transport Law at TopLegal Industry Awards 2021 and 2022.